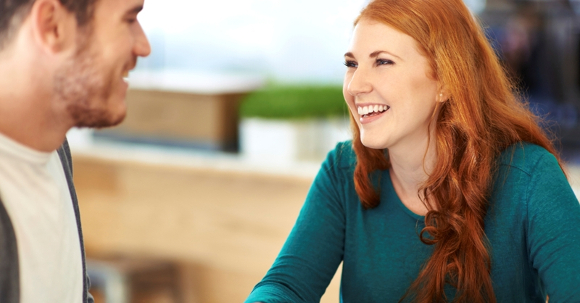 Bahlsen is an international sweet biscuit manufacturer and one of Germany's best-known family-owned companies. Since its foundation in 1889, the name has stood for reliable, consistent and future-oriented action, well-known brands such as BAHLSEN, LEIBNIZ, PiCK UP! and RAWBITE, innovative products and profitable growth – both nationally and internationally. Bahlsen owes its continuing success to the passion of its approximately 2,700 employees. They are the heart of Bahlsen and together they face the challenges of the future: with curiosity, courage and support.  
We are looking for:
Customer Service Co-Operator (m/f/d)
Starting date: November 2019
Responsibilities
Transfer Order Service into full operational Customer Service supporting the distribution partners and the department. Finding the best efficiency in demand planning, order processing and active information sharing with internal and external customers.
First daily contact for receiving customer orders. Checking orders on customer agreements (e.g. incoterm, prices, transport guidelines, minumum order quantities and availability) and sending out order confirmations.
Order processing in SAP, alignment with full supply chain, sharing shipment datails and solving shipment irregularities.
Handling customer complaints on shipments and invoices. Collecting the required information from relevant departments and active following up on feedbacks.
Process relevant data in SAP: customer invoice and shipment data, assortments and prices, article data for support material items (item creation).
In close cooperation with Sales create credit notes for Net Reduction and Local A&P.
Make the demand planning (BI-planning) in close alignment with Bahlsen sales, customers and Bahlsen International Demand Planning (IDP).
In close coordination with the Controller & Customer Service Coordinator and Sales, set up and run frequent alignment meeting with supply chain, Bahlsen sales and key distributors to evaluate execution processes and mutual information exchange.
Prepare for and participate in forecast accuracy meetings (BIAS).
Serve as a first consumer service desk by interpretting consumer questions and complaints and forward them to the respective country.
Provide customer access to the Bahlsen image and communication content database.
Serve as a general assistant for the department, e.g. execute travel arrangements for events and fairs, send out product samples to partners.
Skill Requirements
Successful completion of a commercial training (e.g. 3-year apprenticeship), preferably in an international FMCG environment.
Professional experience in a commercial back-office position.
Intercultural competence along with strong social and communication skills (German and English) in dealing with various internal and external partners.
Commercial drive and having an understanding of supply chain processes.
Confident demeanour and a collaborative, results- and service-oriented working style.
Has this wet your appetite? Then submit your application, together with all documentation, to our careers site:
www.bahlsen.jobs