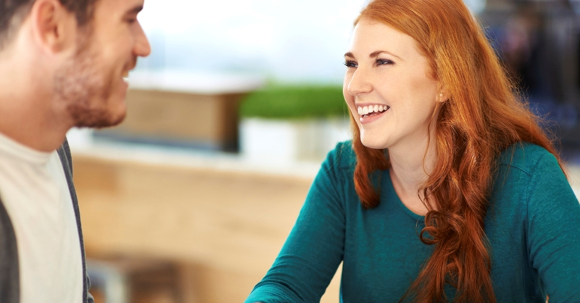 Bahlsen is an international sweet biscuit manufacturer and one of Germany's best-known family-owned companies. Since its foundation in 1889, the name has stood for reliable, consistent and future-oriented action, well-known brands such as BAHLSEN, LEIBNIZ, PiCK UP! and RAWBITE, innovative products and profitable growth – both nationally and internationally. Bahlsen owes its continuing success to the passion of its approximately 2,700 employees. They are the heart of Bahlsen and together they face the challenges of the future: with curiosity, courage and support.
We are loooking for a
Group Revenue Growth Analyst (m/f/d)
We have an exciting opportunity for a Group Revenue Growth Analyst. This pivotal position within our Global Sales team will report to the Head of Group Route to Market.

As Group Revenue Growth Analyst you will drive the groupwide revenue growth agenda within the Center of Excellence Revenue Growth Management. We believe Revenue Growth Management to be a key lever for global incremental revenue and profit growth. Become part of this exciting journey and make a difference!

Key responsibilities include:
Support set up of center of excellence "Revenue Growth Management", together with the Group Revenue Growth Manager and the Head of Route to Market
Help create and implement a tailor-made Revenue Growth Management (RGM) Strategy for the Bahlsen Group
Insight based recommendation (interpret data to assess the effects and efficiency of revenue growth management)
Make good-rounded judgement and recommendations based on analysis (market + internal data)
Prepare and present analysis results and create decision templates for the management
Actively drive the development of Revenue Growth Management tools for internal visualizations
Closely interact with the Business Units to generate relevant data and provide support for local Sales teams
Monitor and analyse financial impact
Develop internal guidelines that are ready to be implemented in our Business Units
Embed RGM culture and capabilities in Bahlsen by empowering the local teams
Share RGM best practices
What will you need to succeed?
Minimum 3 years professional experience in a Finance/Controlling position
Strong financial savy. In-depth understanding of financial analysis, P&L's and market data
Outstanding analytical skills and problem solving
Strong commercial understanding
Educated to degree level, Business Administration or equivalent
Proven strategic thinking
Project management experience
High affinity to innovative thinking
Ideally basic knowledge & experience in revenue growth management
Strong interpersonal and communication skills
Ability to think and act from Group's perspective
Ability to manage & influence a variety of stakeholders across different levels and functions
Ability to prioritise, multitask and work independently and using your own initiative. Stand alone
Resourceful and resilient
Very Advanced IT Skills, especially in Excel and Power Point or equivalent
Fluent language skills in Business English, add. Languages are desirable
Embrace our Bahlsen values (Curiosity, Courage, Support)
Where will Bahlsen take you?
We live in exciting times, in which everything is constantly changing, and we are using the energy that comes from this. But we do it in our own unique way: we choose to be driven without chasing every trend. We decide for ourselves that our pace is high. And we do so knowing that we have a lot that lasts. That gives us the support to open ourselves up to new possibilities with curiosity and courage, from which something really good can emerge.

You will work in a modern family business that appreciates your innovative ideas and empowers you to bring Sales in Bahlsen to the next level. Bahlsen is big enough for exciting tasks and small enough so that your own commitment becomes visible.
You will have the opportunity to closely interact with relevant stakeholders on Management Board and Director level as well as an external partner. Uniting Sales and Finance/Controlling enables you to broaden your horizon and enrich your professional profile.

Get a head-start into Bahlsen on a fast learning curve and explore your personal limits by taking on responsibility for Group Revenue Growth Management from day 1.
Has this whet your appetite?
Then submit your application, together with your earliest
starting date, your salary expectation and all documentation to our careers site
:
www.bahlsen.jobs
We are looking forward to receiving your application.