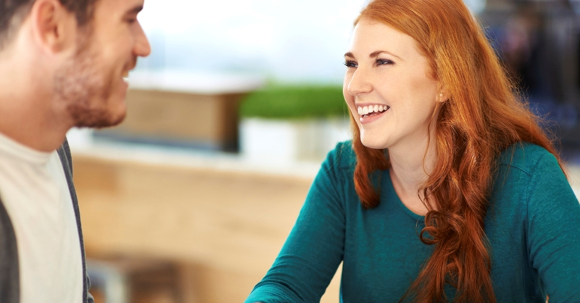 Bahlsen is an international sweet biscuit manufacturer and one of Germany's best-known family-owned companies. Since its foundation in 1889, the name has stood for reliable, consistent and future-oriented action, well-known brands such as BAHLSEN, LEIBNIZ, PiCK UP! and RAWBITE, innovative products and profitable growth – both nationally and internationally. Bahlsen owes its continuing success to the passion of its approximately 2,700 employees. They are the heart of Bahlsen and together they face the challenges of the future: with curiosity, courage and support.
We are loooking for a
Head of Group IT, Digital & Analytics (m/f/d)
as soon as possible, ideally as of Februar 2021
In order to approach the digital transformation from all perspectives, Bahlsen integrates the IT, Digital & Analytics competencies in a cross-functional - international working team "Group IT, Digital & Analytics".
For us, digital transformation is nothing more than using modern technology where it creates the highest added value. It is always about solving operational challenges or providing a new approach for customers. The customer-centered solution is the start of the digital transformation - not the technology.
Topics such as Process Mining, Robotics Process Automation, Artificial Intelligence, Prediction, Machine Learning etc. and last but not least the new SAP S/4 applications open up new possibilities at a high speed, which we will use to achieve our ambitious goals together.
In the next 2 years our focus is on a major business transformation project. In this context we have started with a group-wide implementation regarding the new generation of our ERP system (including SAP S/4 Hana).
Responsibilities
Design, development, specification and implementation of the Group IT, Digital & Analytics strategy
Development of competencies and organization of team transformation
Design, planning and control of the digital roadmap
Identification of necessary changes in the company structure and, if necessary, creation of new teams
Flexible reaction to changing situations
Transformation of the scope of duties, taking into account budget, time, patience and sensitivity
Consulting for all business areas in the application and establishment of digital processes and solutions
Establishment of IT as a proactive, flexible part of the company, which is innovative and can therefore react quickly to changing customer needs
Realize data-driven innovation for business growth and profitability
Skill Requirements
You have at least 10 years of professional experience in the areas of digital business development / corporate management / BI / information technology, ideally in the consumer goods industry (FMCG).
You have successfully completed your studies in business administration, business informatics or a comparable field of study.
You have experience in managing projects, especially in the implementation and migration of ERP systems.
Ideally you have good knowledge of SAP S/4 HANA.
You have a high (internal) customer orientation, consulting and problem solving skills.
Working in teams as well as a confident appearance and the will to succeed is as natural to you as dealing with conflicts.
Your actions are characterized by result orientation and innovative spirit.
You have a high degree of motivation for yourself and others.
You are enthusiastic about new technology and have experience in leadership.
You are empathic, have an attitude and responsibility and act as a role model.
Excellent communication skills in German and English complete your profile.
Decisive will be factors such as: Motivation, openness, your attitude towards change and the ability to reflect. You also convince us by questioning yourself and the processes you have learned, by thinking in a wider context and in business models of the FMCG business, by being able to work in a self-organised way, by thinking strategically and making quick decisions. And very important: courage and creativity.

Has this whet your appetite? Then submit your application, together with your earliest starting date, your salary expectation and all documentation to our careers site:
www.bahlsen.jobs